accommodation
There are two self catering apartments in Castlegar Stables, apartment 1 and 2.
Apartment 1 is 3 bedroom 2 bath, with the two larger bedrooms with Queen beds sharing a bath, one as an en suite with bath/shower, the other with a hallway door access. The third bedroom has a full bed, en suite with a shower.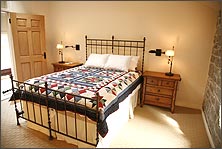 Apartment 2 is two bedroom, both en suite with shower, and both Queen size beds.
Both apartments have kitchen, dining, living room areas to relax and enjoy. The kitchens come stocked with the basic necessities, salt/pepper, spices, etc, and the makings for a first breakfast including farm fresh eggs.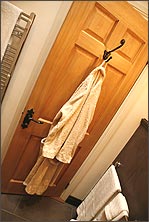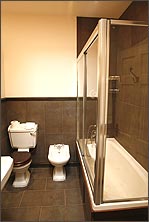 Towels, linens, robes, and bathroom essentials are provided. TV's are in every room, with SKY satellite television broadcast throughout. There are books and games galore to keep one busy on those quieter days or nights when it is too cozy to venture out. There is an outdoor grill available, an outdoor hot tub/spa, and in the basement of the main house a sauna and gymnasium well equipped for all of your workout needs.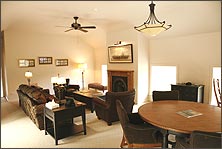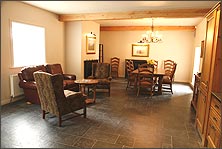 Please contact us for more information or if you would like to make a booking.
* * * * *

Enquire about availability:

Take a 360° Virtual Tour: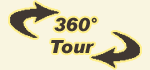 Contact details:
Tel: +353 (0)909 688 653
Email: info@castlegarstables.com

Features:

• Kitchens
• Dining Rooms
• Living Rooms
• Towels
• Linens
• Robes
• Bathroom essentials
• TVs in all rooms
• Books & Games